Local Beauty Member Spotlight: Jaymie Currie
Meet Jaymie Currie Owner & Artist of
Guys, Jaymie's got game. I was immediately drawn to her page because she's REAL. You know the people on Instagram that you're drawn to because of their confidence, they're 100% themselves and they don't hold back- that's Jaymie. To top off her kick ass personality, she is an incredibly talented hair stylist who is dedicated to perfecting her craft. Jaymie is frequently getting more education; she recently attended a Blonde or Blonder class and WOW- check out these results from one of Jaymie's latest posts. She also posts the cutest hair and makeup tutorial videos- I'm obsessed.
Another thing that attracted me to Jaymie's page was her openness about mental health. I know for me reading other people's mental health journeys, tips, and experiences is SO powerful- because dealing with mental health issues can feel SO lonely. By opening up we can help others to not so feel alone. So thank you for sharing that with your audience, Jaymie!
Q&A
How did you get into hair artistry?
I have always been interested in being a hair stylist as a young girl. I was drawn to how hair can be so simple, and so intricate. When I got to high school I started experimenting with colour in my own hair in cosmetology. Slowly on friends as well. I just thought it was so fun.  I was granted a scholarship from my class to attended MC College in 2013. And the rest is history.
Where do you see yourself in 5 years? In life and in your business. 
In life, hopefully married. My boyfriend is the most supportive person in my life. He is always pushing me and on my down days he always knows what to say. And in business.. I have no idea. Parts of me would love to educate, other parts of me would love to own a rental salon but not just for hair. Both. 
What are some hair trends we will see in 2020? What will we see go in 2020? Is balayage here to stay lol
For the for seeable future... shags are totally in for 2020. Blunt bobs, and baby bangs. I am seeing a lot of coppers, and a lot of blonde. As for balayage; it will always be here to stay. But the ways of achieving it are endless.
What is some advice for someone just starting out in the industry?
The advice I would give to someone starting out in the industry would be to have thick skin because you won't be able to please everyone. And know your worth, and own. 
What else are you passionate about and who inspires you? 
My fuzzies!! I have three cats. Jeff, Chilli, and Loki. I love fitness and eating well, and I love self care. People with a strong work ethic, and who are constantly coming up with new ideas and ways to do things. I find that extremely inspiring. 
This is my favourite question I ask everyone- what are your strengths and weaknesses? 
I would say my weakness is admitting when I'm wrong. Or the saying in costumer service, "The costumer is always right", When it is entirely untrue. Not that it happens often but swallowing my pride and agreeing with something I don't agree with is so hard. 
My strength I would say is being a friend. I can honestly say I remember all details about my clients and I feel that we have built a friendship threw hair. That is something I love, and I know they appreciate. 
You've been fairly open on your page about mental health. Could you share a little bit about your mental health journey and how you deal with anxiety? 
I have always been overly sensitive. The way I would deal my problems is I wouldn't deal with them. I thought my problems or thoughts didn't matter. So I would let them fester inside. At the beginning of my career this part of me not only affected my day to day life and relationships, it started to affect my profession. I started to spiral, and turn to negative coping mechanisms until I realized I was the problem. In 2017 when I became an independent entrepreneur that is also when I started to seek counselling because I was so overwhelmed with my life. He advised me to stop and breathe. He made me realize that I have a voice and it matters. Still making a lot mistakes along the way I have become more aware of what my emotional triggers are, I have realized that people who care about me will want to listen. I have learned to separate my anxiety from my business. I have slip ups here and there but who doesn't. 
I rely a lot on my support system now. Which is what they are there for. Even if it's just a "your fine babe, keep going" words help. People help. And mental health is nothing to be ashamed of. We all have days.. weeks.. and months but when you find the proper resources those bad days are far and in between.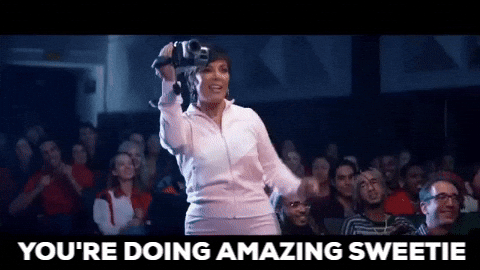 Girl, thank you so much for answering all my questions, and again, for being so authentic and open. In the world of social media it is so refreshing to read! I am always so blown away by what you create in your salon, and I can't wait to see where the future takes you. Keep rockin' it- you are and will continue to achieve amazing things!! We are so proud to have you as a Local Beauty babe. Thank you for your support!
-Jessica McLean
of Local Beauty